York teacher fired over film wins £646k payout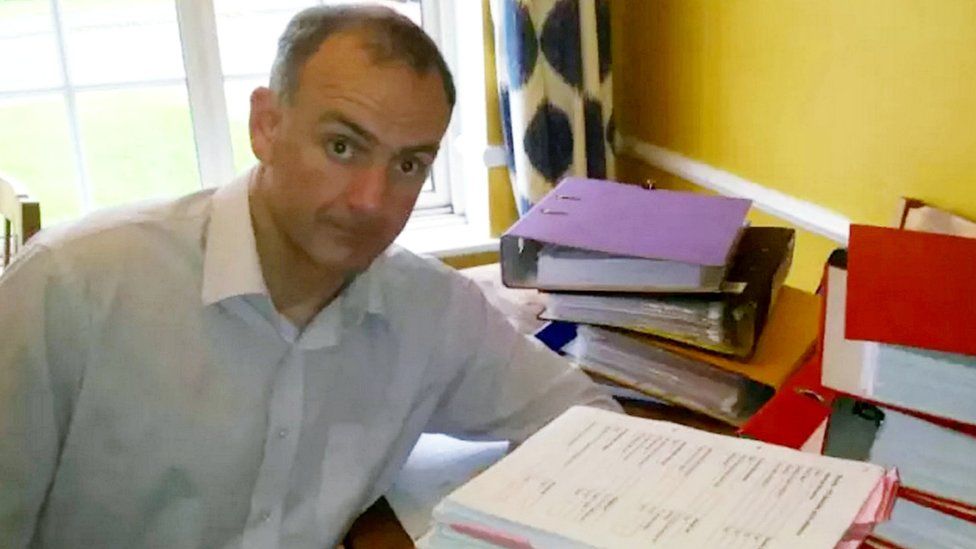 A teacher who was sacked for showing the horror film Halloween to a class of 15-year-old pupils has won a £646,000 payout for disability discrimination.
Philip Grosset, who suffers from cystic fibrosis, was fired from the Joseph Rowntree School, in York, in 2014, on the grounds of gross misconduct.
But an employment tribunal ruled he was a victim of disability discrimination.
City of York Council has been ordered to pay the damages after its appeal against the decision failed.
In a ruling published on Tuesday, three Appeal Court judges upheld the tribunal's decision that Mr Grosset's sacking constituted disability discrimination.
The tribunal heard Mr Grosset had shown the 18-rated film to pupils in 2013 intending to use it as "a vehicle for discussion in the class about construction of narrative".
However, he had not cleared it with the school or obtained consent from the pupils' parents.
Mr Grosset later accepted that showing the film was inappropriate but argued his judgment had been affected by stress, contributed to by his cystic fibrosis.
The school rejected this, however, and said it was concerned he had not shown remorse.
But the tribunal ruled he would have been extremely unlikely to have shown the film if his workload had been adjusted to accommodate his condition.
Rejecting the council's appeal, Lord Justice Sales, sitting with two other judges, said the tribunal was entitled to conclude Mr Grosset's sacking was "not proportionate" and without justification.
Jon Stonehouse, director of children, education and communities at City of York Council, said: "We hold safeguarding pupils and the highest professional standards as a priority in our schools."
Related Internet Links
The BBC is not responsible for the content of external sites.