Chairman to sell York City Football Club holding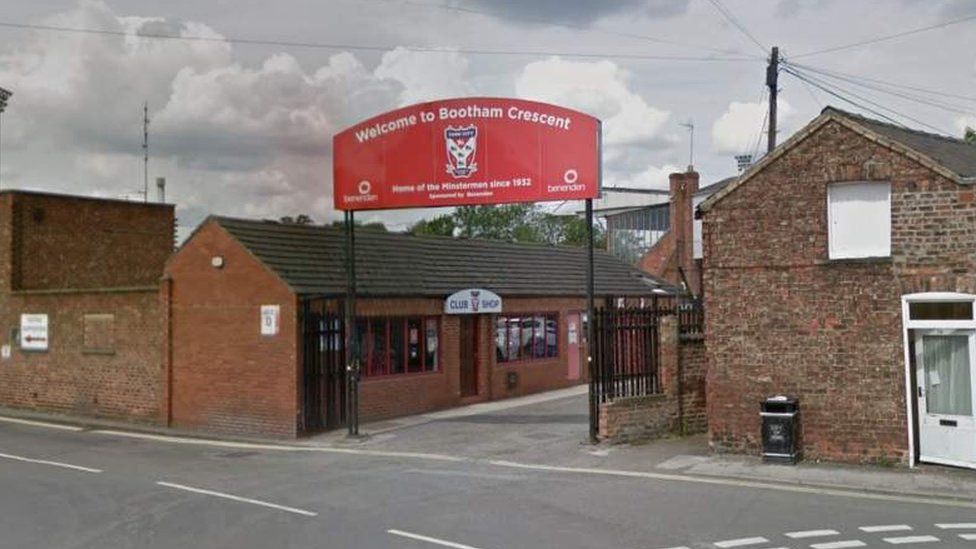 York City Football Club's majority shareholder has put his holding up for sale.
Jason McGill's decision to sell his 75% share follows a vote by the supporters' trust not to hand him its 25% holding in the club on Thursday.
Mr McGill had wanted to take complete ownership in order to continue to financially support the club until it moves to a new stadium next year.
His company, J M Packaging, has owned the majority of the club since 2006.
Mr McGill told the trust his firm's loans to the National League North club up to 2016, estimated at between £4m and £5m, were covered by the estimated value of the club's existing Bootham Crescent ground, which would be sold after the move to the city's Community Stadium in 2019.
He said he was "immensely disappointed" at the trust's vote and said his decision was made "with deep regret".
"I consider there is no alternative other than to offer the interests of J M Packaging Limited in the football club for sale to someone who is able to reconcile the trust's objective of operating on a break-even financial position, while providing both the finances and aspiration necessary for any sporting entity to be successful," he said.
In response, John Lacy - chairman of York City Supporters' Trust - said it had left the club in a difficult situation.
"Clearly, selling 100% of something is going to be more appealing than only selling part of it," he said.
Mr Lacy said the trust would now work with any potential buyers to move things forward.
Related Internet Links
The BBC is not responsible for the content of external sites.