'Council wrong' to stop care home fees, says ombudsman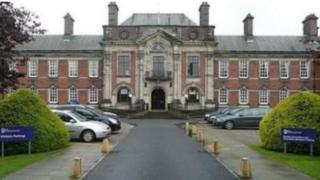 A council was wrong to stop paying an elderly woman's care home fees leaving a £30,000 debt, an ombudsman said.
North Yorkshire County Council stopped paying the fees after deciding the woman had deliberately reduced her savings by giving money to her family.
However, the Local Government and Social Care Ombudsman found she had not given the money away to avoid costs.
The council accepted it "did not follow procedures" but said the case raised "important issues".
Michael King, the ombudsman, said: "Just because someone might be living in a care home, it does not mean they should not be able to spend their money on things other than their care, and this includes continuing to give gifts to friends and family."
The council said it had ensured this resident's care placement was not at risk. She remains in the home.
'Financial burden'
Councillor Michael Harrison said it faced "enormous and increasing pressure in the delivery of social care services".
"We urgently need a long-term and sustainable solution for the care of older and vulnerable people", he added.
There are 140,000 people aged over 65 in North Yorkshire (out of a 600,000 population) and 19,000 are aged over 85, said the council.
Care home residents must not "deliberately dispose of assets to pass on a financial burden to the taxpayer", it added.
The woman was 80 when she entered the care home after she was hospitalised in 2007 with a stroke, the report said.
The full cost of the woman's care home was paid until her capital fell below the financial threshold in 2015.
The council agreed for her to stay in the care home and to pay the full costs but after reviewing the woman's finances decided she had deliberately reduced her money.