Yorkshire Dales second home tax rise plan 'may hit millions'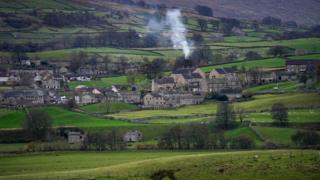 A plan to raise council tax on second homes in the Yorkshire Dales could affect 3.4 million householders across the UK, it has been claimed.
The National Park Authority is proposing a five-fold increase, but opponents believe it would lead to similar rises across the UK and cause house prices to plummet.
The Dales Homeowners Action Group called the plans the biggest threat to the area since foot-and-mouth disease.
A consultation is under way.
More stories from across Yorkshire
The newly-formed action group (DHOAG) say there are an estimated 3.4 million people with seconds homes, either used as holiday homes or left empty as an investment.
They say that if approved the tax rise would create a precedent allowing other tax-setting councils to follow suit.
According to the Yorkshire Dales National Park Authority there are about 1,500 second homes in the Dales - more than 10% of the housing stock.
It argues second homes "deny a home to a permanent resident and push up prices" and increasing tax would "help attract and retain families to live and work in the area".
A consultation with the eight local authorities that form the national park has begun with a view to putting a proposal for a pilot scheme to government.
If the government agrees, there would be a charge of £8,500 a year on a Band D property.
DHOAG member Professor David Hill, former deputy chairman of Natural England, said: "The policy must also surely be applicable across the country - there is nothing specific or special about the Yorkshire Dales National Park in respect of housing provision for people on lower incomes nor housing affordability for young families."
North Yorkshire County Councillor John Blackie said: "Put simply, firms will pack up and the local young families running them will move away and find their livelihoods where work is available for their skills. It happened in 2001 when foot and mouth blighted the Upper Dales."