Explicit images sent to York primary pupils on Instagram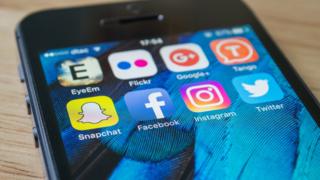 Primary schools in York have issued a warning after pupils were sent "explicit and inappropriate" images via social media.
In a letter to parents, an unnamed school said some "incredibly brave children" told them the images had been sent to their Instagram accounts.
Parents are being asked to check the security settings on their children's mobile devices.
Instagram said it had "zero tolerance for child exploitation".
More on this and other York stories
In the letter to parents, the school's head teacher said: "The parents of these children have been incredibly supportive and together we have worked with the police to try and put a stop to it. Please can we ask you to take the time to check."
North Yorkshire Police said they were investigating "numerous incidents", with the force asking parents to report any other incidents.
"While police enquiries are ongoing and to ensure safety, we are urging parents and guardians to check their children's devices to make sure they have not been a victim of crime," the spokesman said.
"At the moment we believe only Instagram is being targeted, however this is not to say it is the only social media source being used."
In a statement, a spokesperson for Instagram said: "We have zero tolerance for child exploitation - when detected, we immediately take down the offending content and alert the police.
"We've spent the past decade working with safety experts to develop powerful tools to combat this kind of activity and we have a global team responding around the clock to reports from the community."