Former Ripon Cathedral Choir school teacher jailed for abuse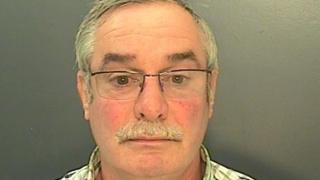 A man has been jailed for abusing boys at two boarding schools at which he taught.
Ian Atkinson, 59, was jailed for 12 years after being convicted of eight charges of indecent assault and a charge of indecency with a child.
The charges related to two boys aged under 14 at Ripon Cathedral Choir School in Yorkshire and at a second school in Hampshire.
He was also convicted of downloading indecent images of children.
Atkinson, formerly of Staveley, Ripon, had sexually abused one boy while he worked as a history teacher and boarding master at the choir school, which closed in 2012, in the early 2000s.
The police inquiry also revealed Atkinson had committed similar offences against another boy whilst teaching at another boarding school in Hampshire in the early 1990s.
Judge David Hatton QC said Atkinson had been convicted on compelling evidence.
He said Atkinson had committed the abuse on the pretext of providing "therapy" to the boys.
Judge Hatton said the therapy was in reality something for Atkinson's own "perverted self gratification."
"The boys trusted you. You gained their respect. You were in a position of authority," he said.
"You cynically abused that trust with frequency and behind a facade of respectability."
He added Atkinson had brought disgrace on the teaching profession.
In addition to the jail term the judge ordered Atkinson to register as a sex offender for life and was also made subject of an indefinite sexual harm prevention order.
Atkinson is the second former teacher from Ripon Cathedral Choir School to be convicted of abuse.
Robin Davidson, 81, from Worcester, admitted four charges of indecent assault on two boys under 14 in the 1970s at York Crown Court in October 2017 and was jailed for two years.