'Fat lad' emails York restaurant to query portion sizes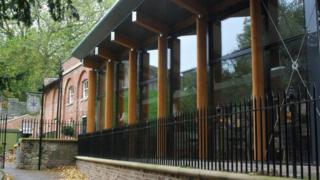 Bosses at an upmarket restaurant were left bemused after receiving an email from a "fat lad" asking if they served a "proper fat lad's plateful".
The would-be diner contacted The Star Inn The City in York saying he had "never been anywhere posh".
Concerned he might still be left hungry, he asks "am I better off just stuffing my face into a kebab as per?"
Jo Ellery, manager at the brasserie run by a Michelin-starred chef, said it was the best email they had ever received.
More news from around Yorkshire
In his email, the man describes how he is planning on bringing his wife to York for a night out as a surprise Christmas present.
He says: "It will be into the new year when we come but I've never been anywhere posh before to eat but always fancied it.
"If I booked in with you for a meal do I have to dress posh?"
Responding to his culinary concerns, Ms Ellery emailed back assuring him they served "generous Yorkshire portions".
After being contacted by the BBC, the man, whose name is being withheld so not to spoil the surprise, said he now intended to book and "was satisfied he wouldn't be left hungry".
Ms Ellery said: "This guy has become a hero in our eyes, his honesty is so refreshing.
"I'm sure many diners have the same questions but daren't ask."
The email, which was shared on Twitter, has been retweeted more than 1,000 times and prompted dozens of comments.
One user, wrote: "Honestly these are questions I've had for all fancy restaurants but didn't want to look like a scratter by asking them."