Rain grounds York's first balloon festival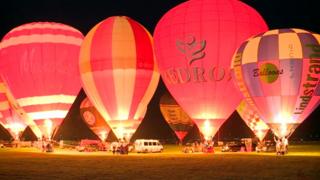 Flights at York's first ever Balloon Fiesta have been cancelled because of heavy rain.
Organisers said public and pilot safety was the number one priority and they had "no control over the weather".
Flights took place on Friday and Saturday but ones planned for Sunday are not going ahead.
Other events will still take place in the Knavesmire part of the city, where people can watch Yorkshire Air Ambulance land a helicopter.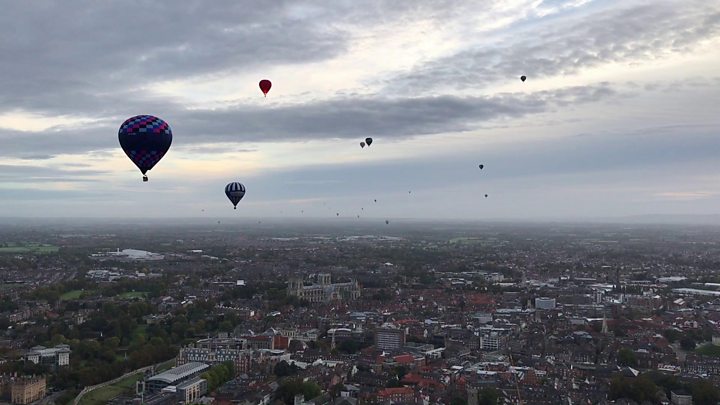 Oliver Webb, event director, said: "Of course it's disappointing but I hope people understand the reason for it.
"It's just not safe. Visibility is bad, rain on the balloon fabric is damaging and it makes it heavier to fly."
The festival, which started on Friday, saw dozens of balloons drift over the city as well as an event on Saturday featuring glowing balloons.