North Yorkshire Police officers to receive mental health training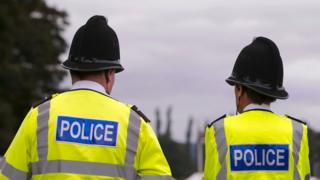 North Yorkshire Police is planning to expand training in dealing with incidents involving mental health issues to all front line staff.
A randomly picked 230 officers attended a course to help improve identification of people with mental health needs.
The trial compared the group with officers yet to receive training and found the study team was more likely to record an incident as 'mental health'.
It is hoped similar training will be rolled out across UK police forces.
The results of a survey suggested there was a positive change in police officers' knowledge, attitudes and confidence in responding to incidents involving individuals with mental health problems.
The College of Policing estimates that approximately 15-20% of police time is spent on mental health related incidents in the UK.
In April, a watchdog warned police forces in England and Wales were increasingly being used as the "first resort" for dealing with people who have mental health issues.
Deputy Chief Constable Lisa Winward, of North Yorkshire Police, said: "Clearly there remains much work to be done to support people with mental health problems and avoid the need to contact the police in the first place.
"But if and when they do, I am confident that we are far better informed to ensure they get the most appropriate care at the time."