Selby flats evacuated over suspected hazardous material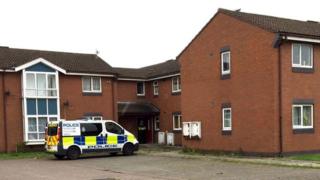 Several homes in Selby, North Yorkshire, were evacuated after police found suspected hazardous material.
Officers were searching a property at Cockret Court in Cockret Road after arresting a man on suspicion of racial/religious aggravated harassment and criminal damage.
North Yorkshire Police said the material was later deemed safe and residents have been allowed to return.
The arrested man, aged 60, remains in custody.