More concerts at Scarborough's open air theatre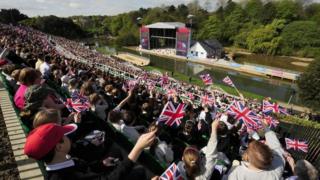 Plans to increase the number of concerts permitted at Scarborough's open air theatre have been approved.
The borough council's planning committee voted in favour of increasing the number of "major events" held at the venue.
The theatre, which is said to be the biggest of its type in Europe, was previously restricted to 12, but this has been increased to 30.
There are also plans to increase capacity at the 6,000 seat venue.
The theatre, in Northstead Manor Gardens, was originally opened by the Lord Mayor of London in 1932, and audiences flocked to see Merrie England, the first production to be staged at the outdoor venue.
The stage was set on an island in the middle of a lake with fixed seating for the audience opposite. The seating was set out in five blocks with 5,876 seats.
It was closed in 1986, but was later restored at a cost of £3.5m.
The last concert to be held at the open air theatre before it closed was James Last and His Orchestra.
Since re-opening in 2010, the theatre has hosted many stars, including Elton John, Olly Murs, Jessie J, Boyzone and McFly.