North Yorkshire Police receive nearly 100 bad driving tip-offs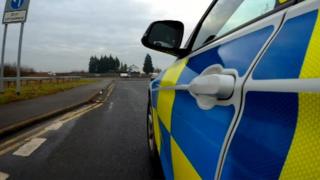 Nearly 100 reports of dangerous driving have been submitted to a police force which appealed for motorists to tip officers off about bad behaviour.
North Yorkshire Police appealed to the public to report incidents of poor driving online, attaching dashcam videos as evidence if it was available.
The force says it has had more than 90 tip-offs so far via its concern form.
Drivers distracted by gadgets or technology could be prosecuted if evidence is strong enough.
The scheme, known as Operation Spartan, allows the public to submit intelligence about anti-social use of vehicles or poor driving online, for officers to follow up.
Live updates on this and other stories in Yorkshire
Insp Dave Barf said: "We're looking out for anybody who is driving or cycling, riding... anybody that by their behaviour on the roads looks like they are going to create a risk of injury to themselves and or to other road users.
"So we are looking out for anybody whose behaviour looks like it causes a bit of a risk."
He said the tip-offs may be followed up in the form of a letter, a conversation or if evidence is strong enough, prosecution.
The force's drink and drug drive campaign resulted in 97 arrests in the run-up to Christmas, which it says is 20% higher than in the same period last year.