Mother of Rory Johnson-Hatfield asks for new River Ouse search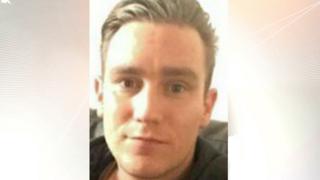 The mother of a man missing for a year wants police to again search the River Ouse for her son.
Rory Johnson-Hatfield, 29, from Skipton, was last seen in York in the early hours of Friday 20 November 2015 following a night out.
Elizabeth Johnson said her "gut instinct" was that her son was not in the river, but it was "a nightmare" not knowing.
The river has previously been searched by police and the York Rescue Boat.
Mr Johnson-Hatfield, described as white, of slim build, with short, blonde hair, did not return to work after the night out.
He was last seen on CCTV on a balcony in the City Mills area in the early hours of the morning.
His mother said: "I've never thought Rory went in the river, but I would love police to re-search it.
"A year is a long time, the pain is unbelievable".
Douglas Hatfield, Rory's father, said: "Every day is difficult, there's a cloud there, we just go on hoping we can get some answers."
Friends and family of Mr Rory Johnson-Hatfield have continued to put missing posters around the city centre following his disappearance.
North Yorkshire Police said: "We believe the strongest hypothesis is that Rory fell into the river in the area of City Mills."
Currently there are "no more lines of inquiry" after numerous searches of the river, said the force.
If further information was received there could be another search, it added.
Early searches of the river were hampered by poor weather conditions and high water levels after flooding.