Knaresborough railway station renovations start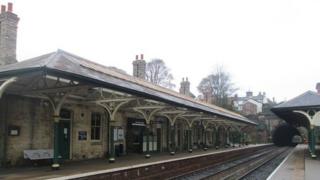 Renovations have started on a railway station and a signal box dating from the 1800s.
Knaresborough station, in North Yorkshire, is being made watertight and the chimney stack on the signal box is being removed and rebuilt.
Work on the platform canopy is to be carried out at night to minimise disruption, said Network Rail.
Paul Barnfield, for train operators Northern, said: " Knaresborough is a beautiful station, steeped in history."