School bus driver faces trial over Newton-on-Ouse flood rescue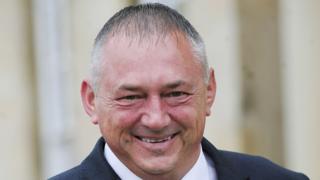 A school bus driver will face trial after 26 children were rescued from flood water.
Graham Jones, 43, is accused of dangerous driving after a bus became stranded between Newton-on-Ouse and Tollerton on 5 January.
The bus was transporting children to Easingwold School.
Mr Jones, of Linton Woods Lane, Linton-on-Ouse, will stand trial at York Crown Court on 8 December.