Fugitive sex offender Damien Midgley deported from Cambodia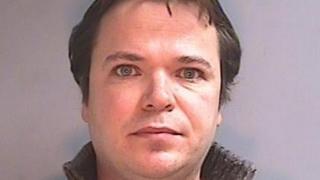 A convicted sex offender who fled the UK and spent two years on the run has been deported from Cambodia.
Damien Midgley, 39, was tried for child sex offences in 2014 but did not attend the hearing.
He was convicted in his absence and jailed for six years. A warrant for his arrest was also issued.
Midgley, formerly of Becca Lane, Aberford, near Leeds, is due to appear before York Crown Court on Wednesday, North Yorkshire Police said.
He will be sentenced for absconding.