Dunnington cow shot in 'shocking act of cruelty'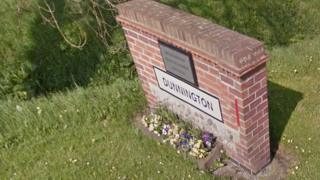 A cow has been shot and killed on a farm near York in what police have called a "a shocking act of cruelty".
The animal was shot in the eye late on Saturday night in a field in Dunnington, causing fatal injuries, North Yorkshire Police said.
PC Dan Kirven, who attended the incident, described in a tweet that it was a "horrendous image" to see.
Appealing for information, he said it was "beyond belief" that someone could treat an animal in such a way.