North Yorkshire floods waterskier selected for Great Britain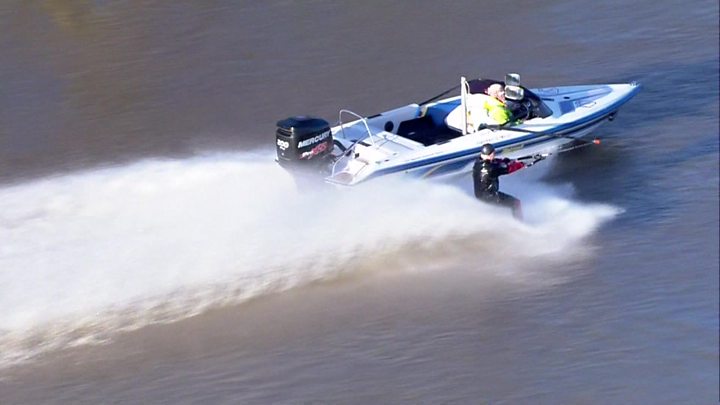 A waterskier who was filmed taking to flooded rivers in North Yorkshire following widespread flooding has been selected to represent Great Britain.
Pictures of David Platt, from Selby, were captured by a BBC film crew from a helicopter in Cawood in December.
Mr Platt, a member of the White Cross Ski Club, competes in the barefoot skiing category.
He said he was given "a bit of gripe" for training on flooded land, but said it was the "best time to train".
Mr Platt, who practices each weekend on the River Ouse, will now compete in the 2016 European and African Barefoot Water Ski Championships, held in Sweden in August.
He said: "It was a high flood, and that's better for us because you don't get a backwash, so we can spend more time on the water.
"The river was high at that time, we got a bit of gripe for that, but medals are won in winter when your opponents aren't skiing."
Robert Crewe, who was driving the boat when Mr Platt was filmed, was also selected for the side.
He said it took him a while to spot the BBC logo on the side of the helicopter and described seeing himself on the news as "quite a shock".