Liam Miller stabbing: Man sentenced for N-bomb drug supply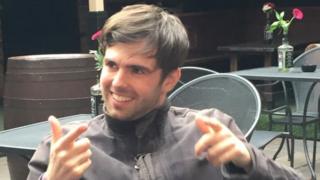 A man who supplied drugs that led to a student being killed in a "drug-crazed frenzy" in York has been sentenced.
Samuel Donley, 20, was jailed last November for stabbing Liam Miller 32 times after experimenting with a hallucinogenic drug in July last year.
Keiron Turley, 20, of Malden Road, Liverpool, was ordered to serve 200 hours of unpaid community work at York Crown Court earlier.
He pleaded guilty to being concerned in the supply of class A drugs.
North Yorkshire Police said Turley had supplied the drug, 25i-NBOMe, which is also known as N-bomb, to Mr Miller in June 2015.
Donley is serving a jail term of six years and eight months after pleading guilty to his manslaughter at Leeds Crown Court.
He is also serving a concurrent sentence of 32 months for wounding innocent passer-by Theophilos Theophilou.
Detectives said Donley, who was 19 at the time, killed his close friend "in a horrific and violent attack" at his home on Hamilton Drive, in York, during a psychotic episode brought on by the drug.
During his trial, the court heard Donley felt he was in a dream and had to stab Liam - who he thought was a skull - in order to return to the real world.
The jury heard Mr Miller, from Terrington, near Malton, was attacked on the night of 27 July while Donley's parents were away.