North Yorkshire's abuse victims' services 'unacceptable'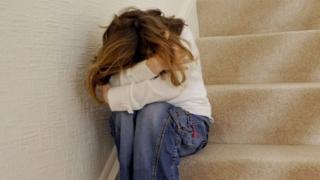 Young victims of sexual assaults in North Yorkshire are being let down by a "shocking lack" of forensic health services, it has been claimed.
The region's Police and Crime Commissioner (PCC) and safeguarding bosses say children can wait up to 67 hours to be seen.
They say the service, which operates for four hours a day Monday to Friday, is "completely unacceptable" and have called for government intervention.
The government has not yet responded.
In a statement, PCC Julia Mulligan and Nick Frost and Simon Westwood, the independent chairs of the North Yorkshire and City of York Child Safeguarding Boards, said as well as facing potentially long waits, which can have an impact on evidence collection, some children are forced to travel outside of the region to access services.
They also say the weekday service, which has been provided by York Teaching Hospital NHS Foundation Trust since November, is sometimes not available due to a lack of trained staff.
'Need to act'
It said: "We accept the trust is working hard to provide a better service, and we thank individual doctors and practitioners for their dedication.
"The problems at hand can only be resolved by senior politicians in Westminster and senior officials at various NHS bodies, particularly NHS England. They need to act."
Ms Muligan said adult victims have access to a 24/7 service and called for the same service to be made available to children.
It is understood that prior to November the service was provided on an ad-hoc basis.
A spokesperson for York Teaching Hospital NHS Foundation Trust said: "In accepting the contract, we were very clear that it will take some time for us to train all of the necessary staff to the appropriate standard.
"In recognition of this, NHS England fund additional forensic support to ensure that this service can be fully provided.
"There have been no instances where children requiring urgent support have waited to be seen."