Environment Agency extends North Yorkshire fracking consultation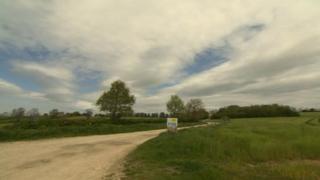 A public consultation on the environmental permits to allow a company to frack for gas in North Yorkshire has been extended.
Third Energy submitted a planning application to extract shale gas at a site near the village of Kirby Misperton in Ryedale in May 2015.
The Environment Agency has previously said it was "minded" to grant the necessary permits.
The consultation opened on 2 December and will now run until the 12 February.
This is the second consultation exercise the agency has held on the permit application.
It was launched after it published draft permits following the earlier consultation in 2015.
Extended timeframe
The agency said the process allows people to comment on what the permits cover and how they would control environmental risks to groundwater, surface water and air quality.
Consultations usually last for four weeks but the agency said extending the timeframe would allow "local residents and interested groups" more time to examine the documents and respond.
It said the decision was reached after receiving requests for an extension from the public.
The company's planning application was submitted to North Yorkshire County Council in May 2015 and a decision had been due to be considered in November.
The authority delayed it for a further three months after requesting more information from the company and has told the BBC it is now unlikely to consider the application before March.
Third Energy has described the delays as "disappointing".