Toni Emma Speck death: Cell death woman 'needed urgent help'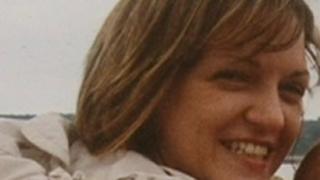 A nurse called to the cell of a woman who later collapsed and died should have realised she needed urgent treatment, an inquest jury has ruled.
Toni Emma Speck, 31, of Huntington, was detained under the Mental Health Act at Fulford Road police station in York on 2 June 2011.
She later suffered a cardiac arrest and died in hospital.
Her family criticised systematic failings in her care and said she could have lived had she been hospitalised.
Her sister Dawn Atkinson said: "We have all been left devastated after hearing from the expert witness evidence that Toni's life could have been saved, if she had been transported straight to the accident and emergency department at York District Hospital."
The inquest, at York's Guildhall, had heard Miss Speck had been detained at about 15:00 BST, after reports she was behaving erratically in the Bootham area of the city.
She was found collapsed in her cell at about 18:00 BST.
The inquest jury had been asked to consider a number of questions by the coroner including:
Whether detaining officers should have recognised she needed urgent medical care at about 14:50 BST
If the custody officer should have recognised she needed hospital treatment at the time her detention was authorised at 15:46 BST
Whether the custody nurse, who entered the cell at 16:06 BST, should have recognised Miss Speck needed urgent hospital treatment
Returning a narrative verdict, jurors answered no to the first two but yes to the third.
The nurse, Paula Wilson, had earlier told the inquest she had no concerns about Miss Speck's physical health.
She said no request for a medical check had been made and assumed she had been asked to go to the cell to help Miss Speck dress.
"Without any background, it's impossible to assume things about the patient," Miss Wilson said.
She told the jury she had noticed Miss Speck's pupils were dilated but insisted she would have called an ambulance if she had been concerned.
North Yorkshire Police's Deputy Chief Constable offered the force's sympathy to Miss Speck's family and welcomed the jury's decision that police officers could not have been expected to diagnose her medical condition.
Tim Madgwick said nowadays Miss Speck would have been admitted to an NHS health-based place of safety for assessment rather than being admitted to police custody.
"This has been a very positive development, but unfortunately these facilities were not available at the time of Ms Speck's detention," he said.
The inquest also found Miss Speck had died from serotonin syndrome, which is a rare side effect of some forms of antidepressant medication.