City of York Council approves care home closures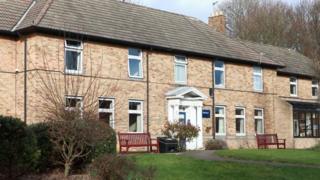 Plans to close two care homes for the elderly in North Yorkshire have been approved despite widespread opposition.
Grove House, on Penleys Grove Street, and Oakhaven, on Acomb Road, both in York, will close in 2016.
Plans to shut the two homes were approved despite more than 3,000 people signing two petitions.
City of York Council said the were "out dated" and their closure was part of a plan to replace all seven of its homes with "new and alternative provision".
The homes' 46 residents will be offered alternative including residential or nursing homes, or a place in sheltered housing scheme.
The 60 staff will be offered redeployment, voluntary redundancy or help to find alternative employment in the private sector.
Councillor Carol Runciman, executive member for adult social care and health, said: "What we have to do now is make sure all those individuals and families are supported as well as possible and given the individual attention they deserve to help them to move to new accommodation in a proper, careful and considered manner."
The council said modernising the two homes would cost about £4.7m and result in the loss of 18 rooms. The annual cost of running the two sites is £1.4m.
It plans to sell Grove House and hopes Oakhaven will be converted into an extra care facility funded, built and operated by a third party.
The council said it currently had 225 care home places, but hoped to increase that to 525 by the end of 2018
The authority wants an 82-bed care home to be built as part of a wider development of the former Burnholme school site, in Bad Bargain Lane.