Botton village residents petition PM over changes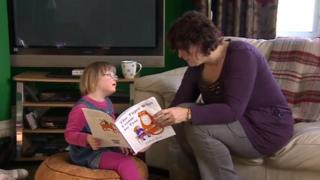 Disabled people who live and work alongside carers in a village have petitioned the Prime Minister about changes to their community.
Botton near Whitby, North Yorkshire has 96 people with learning disabilities supported by volunteer carers.
Organisers said 77 of the villagers had signed a petition to protest about changes to living arrangements.
The charity running the community said current arrangements with carers could not continue due to tax rules.
Recently, the carers at the village, known as co-workers, have been served with eviction notices.
The community was established 60 years ago and is home to more than 230 people in all.
The residents' petition states: "We, the undersigned, want to keep shared living with co-workers in Botton, where we can choose to share our homes with volunteer co-workers and their children."
The Camphill Village Trust (CVT), which runs the community, said "misinformation" was being spread by opponents of the changes and people with learning disabilities were "becoming anxious and upset unnecessarily" as a result.
"Her Majesty's Revenue and Customs have been clear that the co-worker arrangements at Botton can no longer continue. To do so risks co-workers being seen to be avoiding tax, and the charity incurring penalties," it added.
Clare Burge, one of the villagers presenting the petition, said: "Most of us have been together a long time and we get on well and we run our household together.
"I've lived with Jonathan and Christine for 28 years and I've seen their children grow up and I don't want them to leave and have somebody else coming in instead who doesn't live here."
HMRC said it did not "comment on identifiable taxpayers".