Piece of former Scarborough FC land to be sold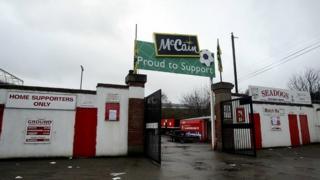 A piece of land that was home to Scarborough football club is to be sold, the town's council has decided.
The McCain Stadium site on Seamer Road has not been used since Scarborough FC closed down in 2007.
A document signed by leader of the council Tom Fox and resources chairman Joseph Plant has paved the way for the sale of the land.
The council bought the site from liquidators and in 2011 the remaining structures were demolished.
In a paragraph marked as "special urgency" on the council document the advice was "it has been agreed by the leader of the council and the chair of the Resources Scrutiny Committee that any delay in implementation of this decision would seriously prejudice the interest of the council or the public".
Scarborough Football Club went out of business with debts of £2.5m and the club was wound up at Leeds High Court at a hearing in June 2007.