Simon Howard hands over running of Castle Howard estate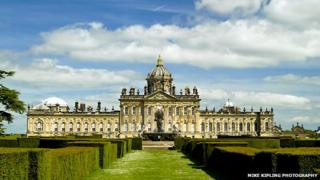 The Honourable Simon Howard is to stop running the Castle Howard estate at the end of the year.
Mr Howard has managed the North Yorkshire estate, which featured in the television drama Brideshead Revisited, since 1983.
Castle Howard, which attracts almost 250,000 visitors a year, is run by Castle Howard Estate Ltd of which Mr Howard is chief executive and chairman.
He will be replaced by his elder brother Nicholas Howard and his wife.
Simon Howard took over the day-to-day running of the house and 10,000-acre estate on the death of his father Lord Howard of Henderskelfe, a former chairman of the BBC.
He said: "I was brought up here and for the last 30 years I have made it my life's work to constantly strive to make the house and grounds as enjoyable as possible for visitors.
"I now feel the time is right to pass this responsibility and privilege to my brother Nick, who in turn will prepare the next generation of the Howard family to take on the running of the estate."
He will remain a director of the company but has not said whether he and his family will continue to live in the 18th Century mansion.
Nicholas Howard has been involved in the company since the 1970s.
His wife, Victoria Barnsley, was chief executive of publisher HarperCollins for 13 years, and became a commissioner of English Heritage in June.