Quarter of pupils absent from bug-hit school in York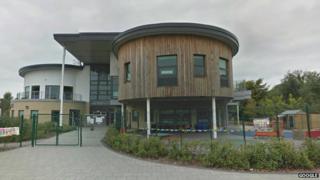 About 125 pupils are absent from a school in York during an outbreak of sickness and diarrhoea.
Our Lady Queen of Martyrs Catholic Primary School has 451 pupils on its roll. Not all those absent have been affected by the virus.
City of York Council said it had "deep cleaned the school". It notified Public Health England when absences reached 96 on Thursday. That total has now risen.
Pupils and staff have been given extra hygiene advice.
Mark Ellis, head of school services at City of York Council, said: "As usual, the school is following guidelines to minimise the impact of this bug.
"An additional deep clean has been carried out and all teachers and catering staff have been asked to ensure children pay extra attention to hand washing.
"All parents have been reminded that children should not be sent to school with any symptoms and any who have been sick should be kept at home for at least 48 hours after the last episode.
"Meanwhile, the school is operating as normal and thanks parents for their co-operation."
The authority said not all those absent were due to the bug, but were "off for a variety of reasons".
It added that "another deep clean will take place over the weekend".
In a statement, Public Health England said it was "aware a number of pupils" at the school were affected by a "diarrhoea and vomiting illness".