Coventry University bids to take over Hull's Scarborough campus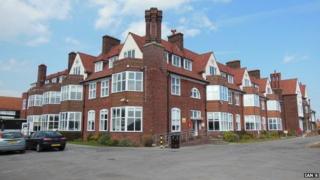 Coventry University College is to bid to run a university campus in Scarborough in North Yorkshire.
The University of Hull has said it will cease to offer degrees at the Scarborough campus in 2017 and would seek another educational institution to take over the site.
Coventry's bid will be a joint one with the borough council but neither have indicated what costs could be incurred.
The council said the campus could offer courses to meet the needs of business.
It said the new institution would aim to start some of its own courses next year if the bid was accepted by the University of Hull.
The University of Hull has not commented.