Brayton child rapist jailed for 15 years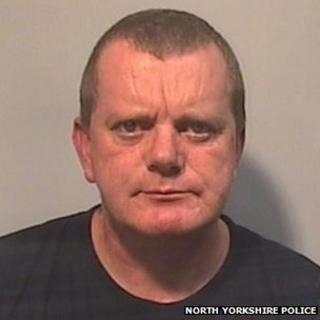 A "depraved and sickening" paedophile who raped and sexually assaulted two children has been jailed for 15 years.
Phillip Haddock, 43, was jailed at York Crown Court after pleading guilty to raping a teenage boy and a girl aged under 13.
Haddock, of The Poplars, Brayton, near Selby, also admitted four charges of sexually assaulting and one of attempting to rape a girl under 13.
The offences took place between 2012 and 2014, North Yorkshire Police said.
Det Con Charlotte Gregory said the sentence would be of "some comfort" to his "vulnerable" victims.
She said: "There is no doubt that Haddock presents a danger to children and would have continued to do so had it not been for the courage of his victims and their loved ones in supporting the police investigation.
"The jailing of Haddock means that society and children in general are now protected from the depraved and sickening actions of a dangerous man."