York council confirms electric buses launch date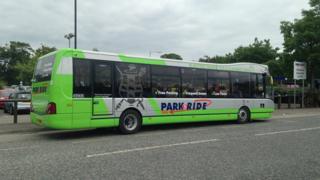 Electric buses will begin service in York on 8 June the council has confirmed.
Funding of £824,000 for the nine buses was awarded to the city council by the Department of Transport in 2013.
Six of the buses will operate on the city's Poppleton Park and Ride route. The remaining vehicles will operate on routes elsewhere in city.
The council claims the buses will save more than 7,500 tonnes of carbon dioxide emissions over their lifespan.