Harrogate council building plan consultation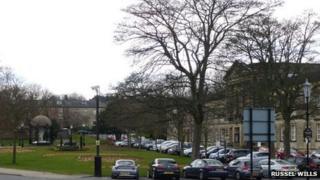 Plans to reduce the number of council buildings used by 500 employees in Harrogate are to be put to the public.
Harrogate Borough Council currently has five town centre sites of varying age and plans to reduce the number to make cost savings.
The council's preferred option is a new headquarters at Knapping Mount or alternatively consolidating to three buildings.
The consultation is to start on Monday and run until August.
Many of the buildings are in need of significant investment and are unsuited to modern working styles, the council said.
Operating from five sites is costly and inefficient, it added.
The two options are building a purpose-built office at Knapping Mount or consolidating in Scottsdale House, Crescent Gardens and Springfield House.
The final decision is to be made in 2015, the council said.