York body identified: Fourth river death since January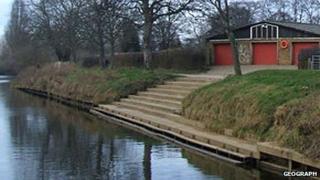 A body found in a river in York has been identified as local doctor Mandeep Ahluwalia.
Dr Ahluwalia was found in the River Ouse near St Peter's School playing fields in Clifton on Sunday evening, North Yorkshire Police said.
He is the fourth person to have died in a York river since January, including 20-year-old student Megan Roberts who also drowned in the Ouse.
Dr Ahluwalia, a York GP and dermatology expert, was reported missing on Friday.
In March, Ben Clarkson, 22, drowned in the River Foss and in April, soldier Tyler Pearson, 18, drowned in the River Ouse.
Ms Roberts, Mr Clarkson and Mr Pearson had all been on nights out with friends.