Jeremy Green gets life for 'brutal' murder of estate agent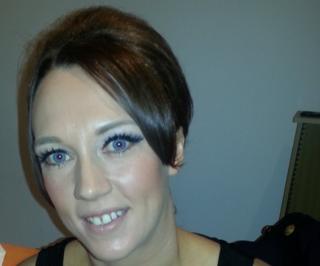 A former soldier who stabbed his ex-girlfriend's flatmate to death while holding the pair hostage has been jailed for life.
Jeremy Green, 26, admitting killing Nicole Waterhouse, 32, and attempting to murder Karen Browne, 23.
Leeds Crown Court heard how Green held the women hostage for more than eight hours at their home in York in October.
Prosecutors said he stabbed both women multiple times, cutting their throats and smothering them with pillows.
Green, of Peter Lane, must serve a minimum of 34 years in prison.
'Ripped apart'
The court heard Green was contacting other women to arrange dates while holding Miss Waterhouse and Miss Browne hostage at their home in Phoenix Boulevard.
Peter Moulson QC, said Miss Waterhouse, who worked with Miss Browne at Hunters Estate Agents, suffered 65 different injuries.
Miss Browne, who had briefly been in a relationship with Green, told police he cut her throat with a piece of glass, repeatedly tried to smother her with a pillow and wrapped a belt round her neck to strangle her.
Mr Moulson said Green took phones, bank cards and jewellery from the women to help pay his rent.
He is believed to have inflicted the injuries with a lock knife that he told psychiatrists he carried for protection following the murder of soldier Lee Rigby.
Members of Miss Waterhouse's family told the court their lives had been "ripped apart".
In a statement, her sister Danielle, said: "He's destroyed all our lives and he's taken a part of our family we can never replace."
The court heard Green, who admitted murder and attempted murder, went to Afghanistan twice but did not see active service.
He was discharged from the Yorkshire Regiment for "minor dishonesty" in 2013.
Det Ch Insp Nigel Costello, of North Yorkshire Police, said Green lived a "fantasy life" and "lied to anyone he conversed with."
He added: "These were extremely brutal attacks on two defenceless women.
"On top of this, whilst at the flat and when Nikki and Karen would have been terrified as to their fate, he continued to contact numerous other women arranging dates via his mobile phone as if this was just any other normal day."
The force said Green had access to money but "chose to take from others, which was a pattern throughout his life."
Speaking after sentencing, Miss Waterhouse's father said the family will have to endure the consequences of Green's actions for the rest of their lives.
He added: "[It] was the worst day of our lives when our daughter Nikki was taken from us in a cruel, callous and cowardly act of murder."