North Yorkshire Police refers itself to IPCC on Savile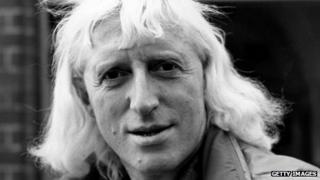 North Yorkshire Police's handling of abuse claims made against the late DJ Jimmy Savile is to be investigated by the police watchdog.
The force said it had formally referred itself to the Independent Police Complaints Commission (IPCC).
Inquiries will centre on its response to a report on alleged abuse by Savile it received more than 10 years ago.
It will also look at allegations made recently about Savile's friend Peter Jaconelli, who died in 1999.
The former BBC DJ and presenter Savile died in October 2011, aged 84, before the sex abuse allegations came to light.
'Review all systems'
North Yorkshire Chief Constable Dave Jones said there had been "quite rightly, significant public interest" in how police forces, nationally, had dealt with reports of allegations against Savile.
The referral to the IPCC comes after the force carried out an internal inquiry about its investigations into the Savile case.
The force said investigations would also look at whether information it held on record about Savile or his known associates was "comprehensively disclosed to Her Majesty's Inspector of Constabulary (HMIC) when it, and other police forces, were asked to do so by HMIC in December 2012 and again by the IPCC in May last year".
Mr Jones said: "In order to determine whether North Yorkshire Police responded appropriately to information we may have received, I instructed that an immediate review all of our systems be completed to ascertain if there was any recorded information in relation to Savile, Jaconelli and their known associates and friends, in respect of any reported offending."
"As a result of this review, I have referred the matter to the IPCC for their consideration."
He added: "It is imperative that the public, especially victims, have confidence in the police, and that we are trusted to record and investigate all allegations of crime that we receive."
A force spokesman confirmed that had he been alive today, Mr Jaconelli would have already been interviewed under caution.
"Such is the nature of the evidence... a file would have been submitted for consideration by the Crown Prosecution Service," he said.
Operation Yewtree, the national investigation prompted by allegations against Savile, has already received information from the force.