Safety call after Ben Clarkson River Foss drowning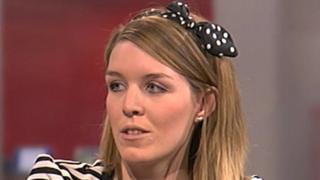 The partner of a Leeds man who drowned in the River Foss in York has called for better riverside safety measures to help avoid further deaths.
The body of 22-year-old Ben Clarkson was found on Saturday at Foss Bank, three weeks after he was last seen outside a city centre nightclub.
In a letter to York Council, Rachel Peatfield, 22, from Leeds, said "lives should not be lost to the rivers".
A river safety summit is due to be held in the city later.
Mr Clarkson disappeared on the same day the body of 20-year-old Megan Roberts was found in the city's River Ouse after extensive underwater searches.
Miss Roberts, a York St John University student, went missing in January after a night out drinking with friends in York.
Miss Peatfield, in her letter to York City Council's chief executive, said Mr Clarkson's death was "a stark reminder of what can happen when appropriate safety measures are not applied.
"Among other measures, I feel more needs to be done by the people who operate bars, nightclubs and student premises to heighten the level of awareness of the dangers of waterways."
Late-night revellers should also "give more thought" to their safety and their journey home, Miss Peatfield wrote.
She added she wanted to share her experiences with young people in an effort to help them understand "the risks and consequences of being close to the river, especially after a night out".
Miss Peatfield said: "I hope the voices of the victims of the river can be heard through me and that there will be fewer incidents in the future as a result."
She has been invited to meet North Yorkshire's Police and Crime Commissioner Julia Mulligan and York Council's chief executive before the city's river safety summit.
Councillors and officers, representatives from the city's universities and students unions, police, the commissioner and voluntary groups are expected to attend the summit.