North Yorkshire council tax to increase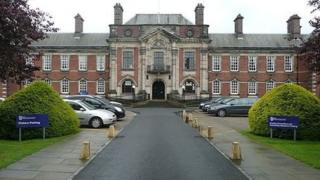 Councillors in North Yorkshire have agreed to increase council tax for the first time in four years.
Bills will rise by 1.99% in April, just under the government cap at which a local referendum must be held.
North Yorkshire County Council voted to accept cuts of £19.3m, leaving a total budget for 2014/15 of £373m.
The Conservative-run authority said it would need "radically different ways of working" and "significant job losses", but it did not yet know how many.
The council has cut 800 jobs from a total of about 20,000 since the government's spending review in 2010, of which 223 were compulsory redundancies.
Reviews will be carried out into the county's libraries, children's centres and household waste recycling centres as part of the budget plans, and the authority said it was "likely" some sites would be closed.
No allowance increase
A spokesman said: "The savings [of £94m since 2011] represent a reduction in the council's spending power of approximately 34%, at a time when the demand for the services it provides is continually rising.
"There has been, for example, a 75% increase in child protection cases and at the other end of the age range, more than a quarter of the adult population of North Yorkshire is over the age of 65."
The council accepted the government's grants for freezing council tax in 2011, 2012 and 2013, but the budget report said a 1.99% increase was now necessary because of the "vagaries of central government funding and the need for further cuts if no such increase was achieved".
Councillors also voted against a recommendation for a 1% increase in their allowances, which have stayed the same since 2009/10.
Leader of the council, Councillor John Weighell, said it would have been "wholly inappropriate" to accept the rise.