Work starts on York Terry's chocolate factory site housing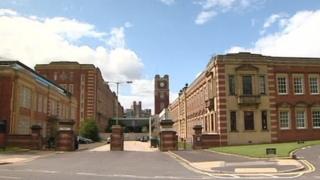 Building work has started on new housing on the site of the former Terry's chocolate factory in York.
The first batch of 280 homes could be on sale by July, according to the builder David Wilson Homes.
The factory on Bishopthorpe Road closed in 2005 when production was moved to continental Europe.
Opened in 1926, the 27-acre site includes a Grade II listed clock tower. It was bought by developers last April.
The new development will be a mixture of houses, apartments, offices, shops and a hotel.