Foremost School 'should be privately run' says council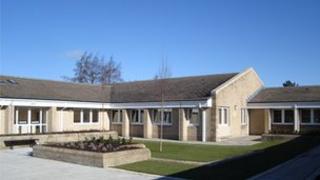 A residential school for boys with emotional and behavioural issues should be privately run, North Yorkshire County Council has said.
Foremost School, near Harrogate, was placed in special measures by Ofsted last year.
The council has said the required improvements would be best achieved by an independent provider with experience in running similar schools.
The school, which costs £2m a year to run, has not commented on the idea.
The £11m facility, opened in 2012, was built to cater for students who have been removed from mainstream education because of difficult behaviour.
'Worked hard'
In March, it was rated as inadequate by Ofsted and it later emerged that teachers and carers at the school had been assaulted 67 times in an 18-month period.
Pete Dwyer, corporate director for the children and young people's service at the council, said: "We are determined to have a great school on the Foremost site.
"What we believe is that we can best deliver that in a new partnership with some of the national providers who do this work around the country."
He said a recent monitoring visit by Ofsted had noted the school was making improvements.
"The staff have worked tremendously hard but we believe that progress is more sustainable in a partnership with the real experts in this work."
Any money saved by transferring control would be reinvested in existing education provision in the county, he said.
Mr Dwyer said vulnerable pupils would be supported by the county's pupil referral units.
The council would buy places at Foremost for pupils whose needs were more complex and required residential care.
The council's executive is to consider launching a formal consultation on the proposals on 14 January.