Woman's struggle with anorexia spurs York support group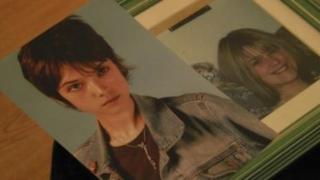 A woman who was given two weeks to live as a teenager because of a severe eating disorder has set up a help group for others living with the condition.
Rachel Jones, 27, from York, developed eating issues at the age of 10 when her parents divorced.
Much of her later teenage life was spent in specialist units and when her condition did not improve she was sectioned under the Mental Health Act and force-fed.
Despite still living with anorexia, Ms Jones set up the group Fighting Eating Disorders because she felt there was a lack of independent groups offering support for long-term sufferers.
She said the deaths of four friends from eating disorders made her want to do something to help others facing such a struggle.
"Eating disorders really numb your senses and emotions," she said.
"You get caught up in a bubble which no-one can penetrate.
"They are disabling and I don't think people realise how they affect every aspect of your life."
Ms Jones said Christmas was especially hard for people with an eating disorder and the support group was about discussing "coping strategies" for the festive period.
"There's so much celebrating and alcohol and you're absolutely inundated with calories as well as a change to your routine.
"The only way I can think about combating this is planning ahead by talking to family and friends and not putting too much pressure on yourself.
"Things like Christmas dinner, it's not so much about having a plate laden with food, maybe you can have a buffet where you can pick and choose so it's a more relaxed atmosphere."
As a young girl, Ms Jones's condition developed when "things started spiralling out of control".
Her parents' marriage broke down, she was bullied at school and food became the one thing she felt she could control.
Patient outcome 'poor'
She said at that time there was a lack of recognition from GPs that a teenager could have an eating disorder and as a result her condition went under the radar.
"It got to the worst point when I was 18 and my weight was about four stone. I was given two weeks to live.
"I was in a state. I really didn't care that I had two weeks to live, for me my life wasn't worth anything."
She was eventually treated at an adolescent unit in Hull and then spent a succession of years as an inpatient in specialist units.
Anorexia has the highest death rate of any psychiatric disorder, from medical complications associated with the illness as well as suicide, according to eating disorder charity Beat.
The outcome for many patients remains poor, with many people struggling to recover from it, according to the charity.
Despite varying treatment programmes, Ms Jones still battles with the condition and suffers long-term health problems as a result, including osteoporosis and anaemia.
"I'm struggling every single day and physically it's had a big toll on my body.
"It's very hard when 365 days a year, seven days a week you think about food constantly, you think about routines, even when you're ill and need to sit down and rest you can't."
For Ms Jones, setting up the support group has also been as much about helping herself as others.
"I came to the realisation that I couldn't be the only person who has ever felt that low," she said.
"Supporting others gives me a drive. It's so easy if I've got nothing to focus on to go under but with the group I have to keep myself going because I've got others relying on me."