Tory MP Anne McIntosh faces de-selection vote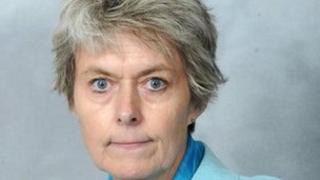 Conservative MP Anne McIntosh is fighting for her political future after party officials in her Thirsk and Malton constituency refused to endorse her as their election candidate.
They accuse the high-profile chairman of the Environment, Food and Rural Affairs Select Committee, of failing in her constituency duties.
Members of the local party association are being asked to back that decision.
Ms McIntosh refused to comment on the ballot of members.
A specially-called postal ballot will be held next month.
Yeo de-selected
This is the second time in four years Ms McIntosh has faced such drastic action.
In 2009, local party members voted to overturn their executive board's decision and reinstate her as candidate.
She went on to take the safe Conservative seat with a big majority, in the general election of 2010.
Now, despite a different chairman and executive board taking over, the same thing has happened.
Ms McIntosh has refused to comment on the ballot other than in a statement, saying she is "delighted" to be invited to put her name forward.
Earlier this month, South Suffolk senior Tory MP Tim Yeo was de-selected as the candidate for 2015, following a secret ballot by his local membership.