York sugar factory redevelopment plan unveiled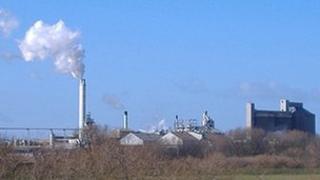 Plans to build more than 1,000 homes on the site of a former sugar factory in York will go on public display.
The British Sugar plant on Boroughbridge Road closed in 2007 and the buildings were demolished.
The land's owners, Associated British Foods (ABF), said its development would include housing and public open spaces on the 104 acre (42 hectare) site.
David Mills, of ABF, said he wanted to hear the views of local people on the scheme.
York City Council is applying for government grants to make the housing energy and water efficient and to pay for green transport initiatives.
David Mills said the open space would be "equivalent to the size of Rowntree Park".
The plans are on public display in York over the next few days.
If planning permission is approved, work is expected to start within 12 months.