Harrogate Hospital acid scare prompts evacuation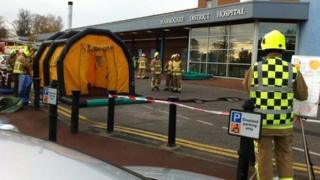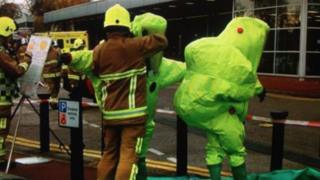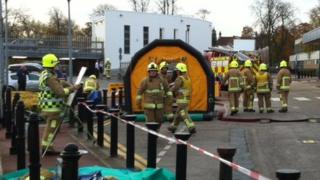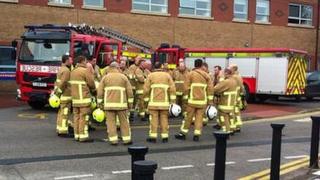 About 100 outpatients, visitors and staff were evacuated from a hospital in North Yorkshire due to an acid spill.
Firefighters wearing gas-tight suits were sent into Harrogate Hospital to tackle fumes caused by the spill in the endoscopy unit at about 08:40 GMT.
The spill involved a drum containing peracetic acid which was soon made safe, the fire service said.
No-one was injured and there had been "no impact" on inpatients, a hospital spokesman said.
The incident had caused minor delays in the outpatients department, but patients with appointments should attend as normal, he added.