Gerry Gibson pit death: Prosecution for UK Coal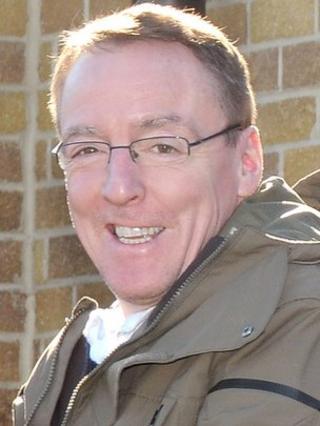 The former owners of a mine in North Yorkshire are to be prosecuted over the death of a worker at the pit.
Gerry Gibson, 49, from Sherburn in Elmet, was killed when a roof collapsed underground at Kellingley Colliery on 27 September 2011.
The Health and Safety Executive (HSE) said it had begun proceedings against UK Coal Mining Ltd which is now in administration.
An initial hearing is to take place at Leeds Magistrates' Court on Tuesday.
Mr Gibson and a colleague, Phil Sheldon, were trapped after a roof collapsed 2,600 ft (800m) underground.
Mr Sheldon, who suffered minor injuries, was rescued but his colleague was pronounced dead at the scene from asphyxiation.
In April an inquest jury recorded a narrative verdict into Mr Gibson's death.
The jury also said failures in procedures had meant Mr Gibson and his colleagues were unaware of a similar roof collapse just five days earlier.
They also criticised the investigation into the earlier roof collapse.