'Stupid old cow' Scarborough councillor Geoffrey Evans named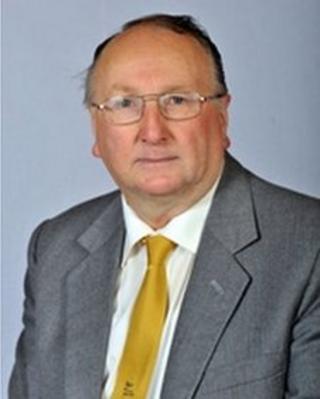 A councillor who called a member of the public a "stupid old cow" has been named after failing to apologise.
Scarborough Borough Council said it had warned Geoffrey Evans of the consequences if he did not make a written apology.
Mr Evans, 65, does not deny making the remark to Margaret Lister in 2012 but said he was unhappy with how the council had investigated the matter.
He is no longer a parish or borough councillor for the Eastfield area.
The council's standards committee said: "Eastfield resident Mrs Lister had telephoned him to discuss a number of concerns she had about her local area and she alleged that during the conversation Mr Evans called her a 'stupid old cow' before putting the phone down on her.
"Councillors are elected to represent the best interests of their local communities and sometimes that can include handling complaints or difficult situations.
"However, no matter how awkward a conversation may become, councillors are expected to uphold the high standards expected of someone in public office and the use of offensive language of any kind is not acceptable."
Mr Evans said the phone call had directly related to parish council business and had nothing to do with his role as a borough councillor.
He stood down as a parish councillor in March and said he had resigned as a Liberal Democrat borough councillor on 1 October for family health reasons.