Poppy Rodgers death: York man jailed for supplying drugs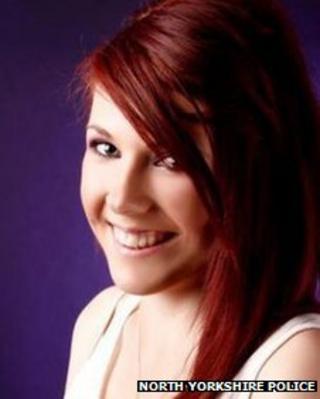 A man has been jailed for more than six years for supplying a class A drug to a teenage girl who died after taking the substance.
Poppy Rodgers, 16, from York, died in April 2012 after collapsing at a house in Tang Hall Lane. An inquest heard she took a "yellow-white" paste.
Luke Carey, 25, of Waterings, Wigginton, York, previously admitted giving her methylamphetamine.
He was sentenced to six years and five months in prison at York Crown Court.
Carey had earlier admitted seven counts in total, which included another count of supplying the drug, four of offering to supply the drug and one of possession with an intent to supply.
Miss Rodgers had taken the drug on the evening of 19 April last year and shortly afterwards became unwell.
She died the following day in hospital.
'Totally trusting'
The court heard Carey had told Miss Rodgers' friends the batch of the drug was so strong it had led to the death of a man a year earlier.
It also emerged her friends in the house had told him not to give the drug to the teenager.
After Carey was sentenced, Miss Rodgers' father, Mark, thanked everyone who had offered the family support over the past 15 months.
He described his daughter as "naturally beautiful, full of fun and totally trusting".
Mr Rodgers added: "Carey eventually pleaded guilty to supplying the drug that killed Poppy. He acted illegally that night and in some small way is being punished for that.
"The sentence will never be enough as we had our daughter taken from us. I understand in law this might not be murder but given the circumstances it certainly feels like that to us."
Det Ch Insp Nigel Costello, of North Yorkshire Police, said: "Poppy's life was just starting, she was an impressionable teenager and it was the moral obligation of Luke Carey as an adult in her presence that tragic day to ensure that she was kept from harm.
"Instead he exploited her vulnerability by providing and encouraging her to take drugs. A drug he knew had potentially been linked to the death of someone a year earlier."