York's new £300,000 CCTV control centre opens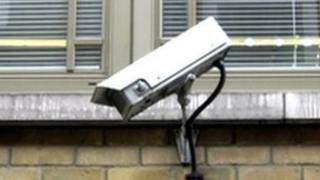 A new CCTV control centre has been opened in York.
The £300,000 camera suite at the city council's offices, in Station Rise, provides 24-hour coverage of about 120 cameras in the city.
Councillor Linsay Cunningham-Cross said the service would provide an "essential service" and "keep our city safe".
Part funded by the Department for Transport, the York Travel and Control Centre replaces the previous CCTV centre at Fulford Road police station.
The service comprises a traffic management service, a 24-hour CCTV control room and facilities for the police to review footage.
Ms Cunningham-Cross (Labour), cabinet member for Crime and Stronger Communities, said: "The new state-of-the-art technology will help to widen our CCTV services to cover even more of the city, keeping residents safe and protecting our communities from crime."
The centre, which will cost about £200,000 a year to run, received £175,000 of funding from the government's Local Transport Plan and £30,000 from the Better Bus Area Fund capital allocations.
City of York Council invested £95,000.