North Yorkshire Police plan £300k major crimes unit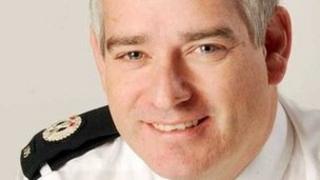 A dedicated £300,000 murder and sex crime unit will be created to ease the burden on day-to-day policing, North Yorkshire Police has announced.
The Major Crime Unit (MCU), based in Harrogate, will handle crimes such as rape and kidnap, and review cold cases.
Chief Constable Dave Jones said it would "enhance major investigations" and reduce their impact on other departments.
He said the MCU was "a very positive step for the communities we serve".
The unit, which is due to open in October, has also been backed by Julia Mulligan, North Yorkshire's Police and Crime Commissioner (PCC).
She said: "Not only will it enhance North Yorkshire Police's ability to tackle serious crime, but it will also help prevent local police being pulled away on investigations."
'Peak demand'
The money being invested will fund a new CCTV suite for retrieving, analysing and reviewing material, IT services and support staff.
Details of the number of staff set to join the unit have not been released.
On average the force has dealt with five murder investigations per year over the past 12 years.
According to a document published on the North Yorkshire PCC website the MCU's resources would be "sufficient to meet typical demand" though may be "insufficient to meet... peak demand", in which case extra resources would have to be diverted to the unit.
Plans to set up the MCU come six weeks after the opening of a new Sexual Assault Referral Centre in York, jointly funded by police and the NHS.