Incredible Hulk 'attacked girl' outside York restaurant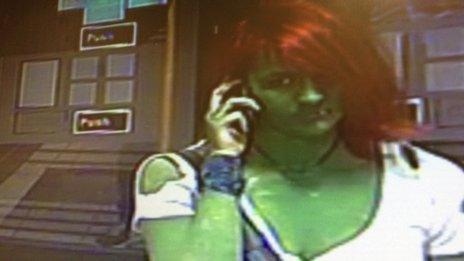 A woman dressed as the Incredible Hulk comic character is believed to have attacked a teenage girl outside a McDonald's during a night out in York.
The suspect was covered in green body paint and had dyed red hair.
North Yorkshire Police said the woman was with a group of people who left the Blake Street McDonald's about the time of the attack at 03:00 BST on 26 April.
Officers said the suspect was a white woman, aged in her late teens or early 20s and about 5ft 8in tall.
The victim was a 17-year-old.
Related Internet Links
The BBC is not responsible for the content of external sites.