Malton jockey fire deaths: Flat owner admits fire safety failings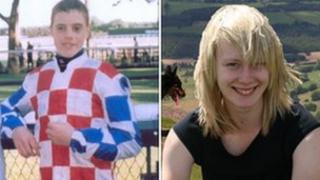 The owner of a block of flats in North Yorkshire where two jockeys died in a fire has admitted not taking reasonable safety precautions.
Alan Foster, 65, of Buckrose Court, Norton, pleaded guilty to four charges at Leeds Crown Court.
Jamie Kyne, 18, from County Galway in the Irish Republic, and Jan Wilson, 19, from Forfar in Angus, Scotland, died in the fire near Malton in September 2009.
Caretaker Peter Brown, 37, was convicted of manslaughter in 2010.
Foster admitted two charges of failing to take reasonable fire precautions and failing to make a risk assessment at the Tannery flats on Buckrose Court between March and September 2009.
He also pleaded guilty to two similar charges relating to a neighbouring property, 1-12 Buckrose House.
Foster was released on bail and will be sentenced on 9 May.
Brown, of Brotherton, North Yorkshire, started the fire in a drunken act of revenge after being refused entry to a party, his trial at Leeds Crown Court heard in December 2010.
He lit rubbish which had been left in the communal entrance to the Tannery flats.
The fire quickly took hold as the stairwell acted like a chimney, forcing many of the occupants to jump from the building or climb down drainpipes.
Miss Wilson and Mr Kyne were trapped in the top-floor flat and were unable to escape.