'No horse or pork DNA' found in Dalepak beef tests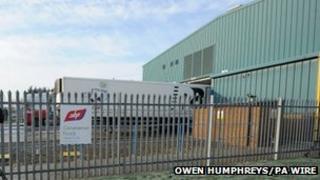 No horse or pork DNA has been found in tests carried out on beef products taken from a North Yorkshire firm.
The Food Standards Agency (FSA) said it had carried out the tests on samples taken from Dalepak Ltd.
It emerged in January that some frozen beefburgers supplied by Dalepak and two Irish firms, on sale in the UK and the Irish Republic, contained horsemeat.
The FSA said investigations into the origin of horse and pork DNA detected in those products was continuing.
Burgers on sale at several supermarkets were taken off the shelves after tests in Ireland found horsemeat accounted for nearly 30% of the meat content in one sample.
'Product lines'
The Food Safety Authority of Ireland (FSAI) said the contaminated meat had come from two processing plants in the Irish Republic - Liffey Meats and Silvercrest Foods - and the Dalepak plant in North Yorkshire.
Samples were taken from Dalepak's plant at Leeming Bar, near Northallerton, by North Yorkshire Trading Standards, an FSA spokesman said.
He added: "North Yorkshire Trading Standards focused on the burger product lines implicated in the survey carried out by the Food Safety Authority of Ireland.
"They took seven samples, comprising all the meat being used currently in the production of these lines. Neither horse nor pork DNA was detected in any of these samples."
The ABP Food Group, one of Europe's biggest suppliers and processors, stopped work at its Silvercrest Foods plant in Ireland, after the contamination emerged.
Silvercrest and Dalepak both said they had never bought nor traded in horse product and have launched their own investigation into third-party suppliers.